UNWTO Calls On Tourists To 'Buy Local'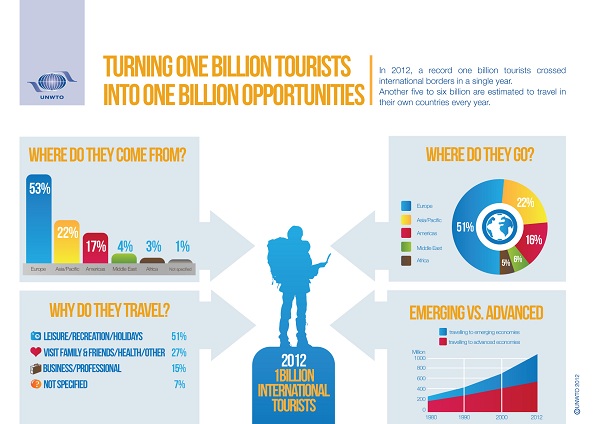 2012 has been an amazing year for tourism, despite the turbulent world economy and raging natural disasters. One billion tourists have traveled the world this year making it a new record for international tourism, and benefiting an industry sector that accounts for one in every 12 jobs and 30% of the world's services exports. The figure also cements tourism's position as one of the world's largest economic sectors, accounting for 9-percent of global GDP. But according to the
World Tourism Organization (UNWTO)
, tourists can do so much more to help the people and places they visit. Its "
One Billion Tourists: One Billion Opportunities
" campaign got the public to vote on ideas that would have the greatest benefit for the people and places they visit and to pledge to follow that tip when traveling. The winning tip? 'Buy Local'. Having tourists buy local - such as food or souvenirs, hiring local guides - ensures their spending translates into jobs and income for host communities. The second top tip was 'Respect Local Culture', which calls on tourists to learn more about their destination's traditions, or some words in the local language, before leaving home.
"Your actions count. That is our message to the one billion tourists, "said 
UNWTO
Secretary-General Taleb Rifai. "Through the right actions and choices, each tourist represents an opportunity for a fairer, more inclusive and more sustainable future."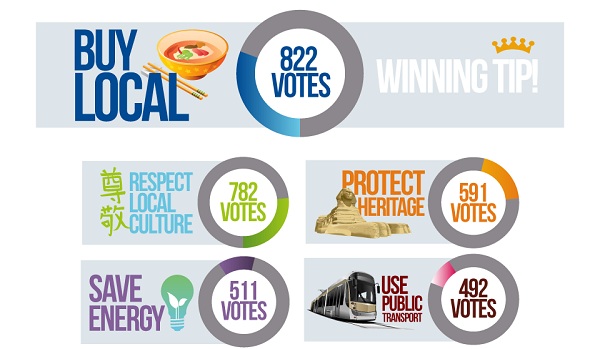 Daniel Goh is the founder and chief editor of Young | Upstarts, as well as an F&B entrepreneur. Daniel has a background in public relations, and is interested in issues in entrepreneurship, small business, marketing, public relations and the online space. He can be reached at daniel [at] youngupstarts [dot] com.