Stray Boots Launches Mobile Guided Urban Scavenger Game Around NYC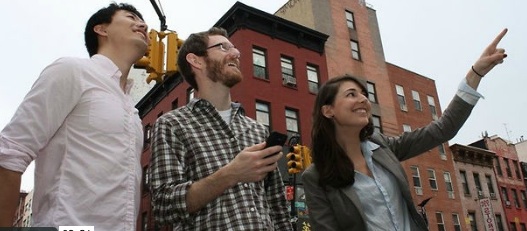 Remember those
audio guided tours
that provide a recorded spoken commentary through a handheld device as you walked through those some visitor attractions? Well yeah, they're about to be made obsolete if New York City-based mobile game startup 
Stray Boots
had its way. The startup recently announced an iPhone application that allows New Yorkers and visitors alike to discover the city through a fun, interactive game using their mobile phones. The Stray Boots app provides a way for users to see the sights, learn the history and gain insider knowledge similar to what they would get on a tour, but through the interface of a scavenger-hunt-like game that can potentially make the experience a lot more fun. The app is free for download, but each tour within the app costs US$11.99. "We strive to create an experience that's fun and engaging," says 
Stray Boots
CEO and co-founder Avi Millman. "It shows you the best, most quintessential parts of the area you're exploring, and you learn about it without even realizing, because you're playing a game. We want to be the place you turn to when seeing the world.  With our first app, our tours are even more intuitive and engaging than before and make the experience so much richer all around."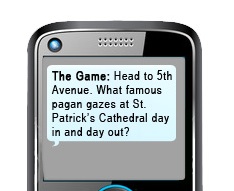 Stray Boots
 games were previously available via an SMS-based experience, which sent Twitter-sized tidbits of information to a user's mobile phone. But the new mobile application is likely to significantly expand the functionality by providing more detailed information about each site on a tour, rich media images, as well as social integration to allow users to share their favorite challenges and photos with their friends on the go.
Stray Boots
currently has tours in over a dozen US cities and will be rolling out apps to its other locations and expanding new tours to additional cities throughout 2013.
Daniel Goh is the founder and chief editor of Young | Upstarts, as well as an F&B entrepreneur. Daniel has a background in public relations, and is interested in issues in entrepreneurship, small business, marketing, public relations and the online space. He can be reached at daniel [at] youngupstarts [dot] com.