[Infographic] How Apple Is Dominating The Classroom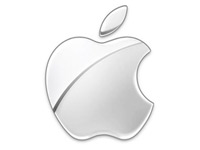 Technology is
changing the face of education
. The classroom that once consisted only of traditional teaching aids today is inundated with
technology such as e-books and reading devices
, and even
employs cloud technology
. Hell, you can even use
QR codes for classroom purposes
! Here's an interesting trend that's also happening - tech giant Apple is dominating the tech war for today's classrooms. Already 40-percent of smartphone-toting students carry Apple iPhones, and currently 27-percent of all laptops in classrooms carry the Apple logo. But the real reason why Apple is dominating the classroom?
iTunes U
. See this infographic to find out more.
An Infographic by
Open Colleges
Daniel Goh is the founder and chief editor of Young | Upstarts, as well as an F&B entrepreneur. Daniel has a background in public relations, and is interested in issues in entrepreneurship, small business, marketing, public relations and the online space. He can be reached at daniel [at] youngupstarts [dot] com.