[Europe] Rockstart Accelerator Launches New Founders Program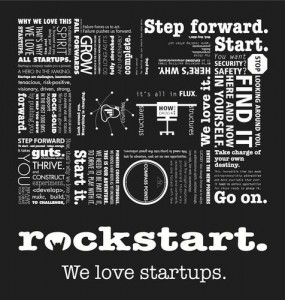 If you're a Europe-based startup, you may want to check this out. Amsterdam-based startup accelerator
Rockstart
has announced a new program that aims to support ten teams of founders with 99 mentors for 100 days, followed by an additional three-month summer program and ending with a 25-day road trip to Silicon Valley. In a somewhat refreshing change, the program is not limited to technology startups. The
Rockstart Accelerator
program is open to all Europe-based startups of all stripes and colors, whether you're in technology, green tech, retail or any other sector.
Rockstart Accelerator
will provide the ten selected startups with free office space and 5,000 EUR per founder with a maximum of 15,000 EUR per team. In the 100-day Spring program, startups will be challenged to work out and elaborate on their proposition while being coached by 99 rock star entrepreneurs, CEOs and experts in their field. On Day 100, or Demo Day, these startups pitch in front of European investors, funds and the media. The program will start on March 1, 2012 and is now open for applications (and closes on January 6, 2012). You can
apply for the program here
.
Daniel Goh is the founder and chief editor of Young | Upstarts, as well as an F&B entrepreneur. Daniel has a background in public relations, and is interested in issues in entrepreneurship, small business, marketing, public relations and the online space. He can be reached at daniel [at] youngupstarts [dot] com.